Your Home, Auto, and Commercial Insurance Agent in Venice, FL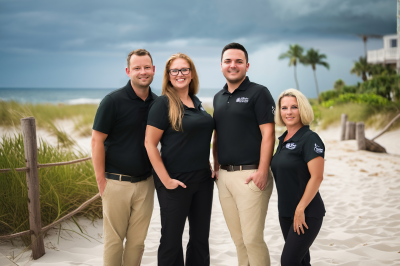 Are You Frustrated With Your Current Agent or Soaring Rates? Let Us Help!
As a local, family-owned business, Evolve Insurance Agency provides professional services with a personal touch. Unlike corporate insurance brokers, we are able to shop around at many leading insurers to find the best protection for you, at the best possible price. Whether you are looking for an auto policy, liability coverage, or homeowner's insurance in Nokomis and Venice, FL, we know what it takes to satisfy your needs. As a highly recommended commercial insurance agent in Venice, FL that businesses depend on, we provide fast quotes, fair pricing, and quick answers when you need them. It sounds so easy yet it's proven to be the recipe for success. Request a quote now to find out how Evolve can save you money on car and home insurance in Venice, FL.
Contact Us Today
For the home, auto, or business insurance Venice, FL residents need, contact Evolve Insurance Agency today. Keeping your property and assets safe from simple damages is as important as protecting them against natural disasters. Physical protection can keep you safe in the present and financial protection can protect you in the future. We look forward to helping you ensure your future is in good hands.
To get started with our services, ask for a free quote when you call. From there, we'll set you up with one of our agents. Whether you need auto, home, or business insurance in Venice, FL, we have you covered.