Rideshare Drivers (Uber, Lyft, etc.)
Venice, Florida Rideshare Drivers Insurance (Uber, Lyft, etc.)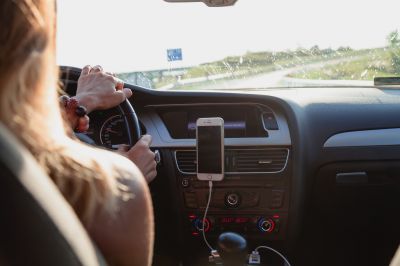 Insurance for Uber Drivers, Lyft Drivers, and App-Based Delivery Drivers
Are you an Uber driver, Lyft driver, or other app-based service driver in Venice Florida including the Englewood, Nokomis, North Port, Port Charlotte, and Sarasota areas? Then you may need better auto insurance coverage than you currently have. Unless your auto insurance carrier has been notified that you are a rideshare driver, your policy will not provide coverage for you if they discover you drive for these services. If you do not have the right coverage, we recommend you STOP driving for rideshare programs immediately until you can secure the correct insurance. Contact our team of personal lines staff for a quote for auto insurance tailored specifically for rideshare operators. Your life and your car is worth more than that $25.00 Uber fare, so be smart and make sure you are covered correctly and adequately.
Rideshare companies typically afford protection for the passengers you accept during the rideshare operations, but that's where the coverage ends. Typically there is absolutely no medical coverage for the driver and absolutely no property damage coverage for the vehicle. If you purchase the correct personal auto insurance policy, these gaps in coverage are eliminated.
Important coverage you need as a Rideshare driver includes:
Liability coverage

Medical Payments coverage

Uninsured Motorist coverage

Comprehensive coverage

Collision coverage
Our team of professionals in Venice Florida, including the Englewood, Nokomis, North Port, Port Charlotte, and Sarasota areas, can assist you in finding the right rideshare-acceptable car insurance you need to keep yourself and your wallet moving in the right direction.