Homeowners Insurance
Venice, Florida Home Insurance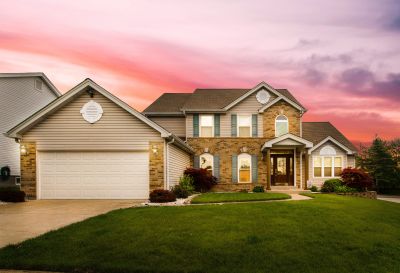 Your home is the usually the biggest purchase you will make and is your most valuable asset. If you have any damage, you need a local Florida insurance agent that will find the best company to fit your needs and settle your claims quickly. At Evolve Insurance Agency, we will help you find the right fit for your needs with providing quality service and affordable pricing.
Homeowner policies will differ on where you live, the valuables in the home and which coverages you choose. A comprehensive plan will cover you financially if you have a loss due to hurricane, wind, hail, fire, theft or other events, in addition to the event if someone is injured on your property.
At Evolve Insurance Agency, we have the home insurance specialists that can tailor a specific package to your needs and risks. We have access to many top rated companies to find you the best fit at a fair price. We can quickly compare rates to ensure you are getting good coverage to suit your needs and at an excellent price. We have alligned our relationships with top carriers who can offer excellent coverage and competive rates for any and every homeowner.
Homeowners insurance policy coverages in Venice, Florida
Hazard Property Coverage - to pay for repairs to your home, garage or other buildings that are damaged due to perils of loss such as fire, lightning, intertior water damage, vandalism and more.
Wind, Hail and Hurricane Coverage - to pay for repairs to your home, garage or other buildings that are damaged due to a windstorm, hailstorm, or hurricane. Coverage for these perils could be subject to a higher deductible than other perils, and the deductible amount is commonly a percentage of the Coverage A Dwelling limit of coverage.
Personal Property - to pay for the costs to repair or replace damaged personal belongings inside the house such as furniture, electronics, household items, clothing, etc. This also provides limited coverage for valuable items such as jewelry, furs, guns, and other collectible items. You can also purchase additional "Scheduled" coverage to provide coverage-to-value for these types of valuable items.
Personal Liability - this will cover if there is a claim when someone is injured or their property is damaged.
Medical Expenses - this would be medical coverage for someone that is injured, other than a resident, on your property.
Living Expenses - if you have a covered loss, you may need extra temporary housing or food while your home is being repaired. This provides coverage for those additional living expesnes incurred as a result of a covered claim.
Understanding your homeowners insurance policy can be challenging. And more often than not, we hear from new clients that their previous agent never explained their policy to them, and never explained certain aspects of it that we feel are important. Do you know that sinkole covreage is typically excluded on a homeowners insurance policy, very likely yours? Do you know that catastrophic ground collapse coverage is typically included on a homeowners insurance policy? Do you know the difference between the two? Better yet, does your insurance agent? If the answer is no, then you should give our office a call and speak with a knowledgable agent, and we'll navigate the waters of Florida insurance with you! An insurance policy should give you peace of mind, and if you don't understand your insurance, do you have that peace of mind?
There may also be other coverages that you many want to consider in addition to your basic homeowners policy. These may include personal umbrella, automobile, flood, earthquake or jewelry insurance. Our agents at Evolve Insurance Agency can help you understand your other risks and help you evaluate whether you may need additional coverages in your Florida home insurance plan.
So, contact us today at 941-244-2760 to find out more about home insurance in Venice, Florida including the Englewood, Nokomis, North Port, Port Charlotte, and Sarasota areas.