Landlord Insurance
Venice, Florida Landlord Dwelling Insurance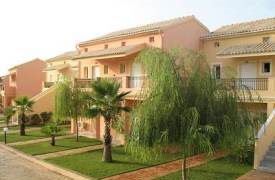 Landlord dwelling Insurance covers those property owners that rent out one or more of their properties including homes, apartments or condos. A landlord needs to have protection from any loss that may occur to their rental property like fire or severe weather, and most certainly needs premises liability coverage. Many policies also include coverage for the loss of income when your property can't be rented due to a loss.
Landlord Dwelling Insurance Coverage options in Venice, Florida
There are certain types of landlord rental coverages that you may choose to add to your policy, including:
Property – this will cover your property if you have a loss due to fire, damage or vandalism.
Wind / Hurricane / Hail -- this will cover your property if you have a loss due to winds sucn as a hurricane event or even an everday Florida rainstorm that produces property damaging winds. Losses due to these perils may be subject to a higher deductible than for other perils, usually represented as a percentage of the total Coverage A Dwelling limit of coverage.
Personal Property -- this will cover any removable non-permenantly installed appliances (such as a refrigerator or washer/dryer) owned by you, as well as any other furnishings you may have inside the home.
Loss of Income – this will help to compensate you for any lost income that may occur from a covered loss. This coverage will reimburse lost income that you would have received if you had been collecting rent.
Liability – this will protect you from liability losses such as an injury claim or lawsuit. Not only do you want to cover the rental property, but you want your personal assets to be covered as well. As the property owner, you are somewhat responsible for the actions of your tenant. You want to be protected if someone files suit for being injured on your proeprty. Liability insurance will help cover costs like medical payments, legal fees and claims mande by the tenant or their visitors.
In some cases, finding coverage can be difficult. Fortunately, we have aligned relationships with top rated carriers who can provide coverage to just about any property owner, even for homes that are:
Located on the beach or within feet of the coast.
Owned by an entity (such as a Trust, LLC, or Corporation)
Flat Roofs
Rented out seasonally, weekly, or even nightly (such as AirBnB)
Duplexes, Triplexes, or Quadplexes
If you have been turned down by other insurance carriers or agents, then give our office a call. We'll work tirelessly to find coverage that fits and at an affordable price. Our professional landlord dwelling insurance agents in Venice Florida including the Englewood, Nokomis, North Port, Port Charlotte, and Sarasota areas can assist you in finding the right insurance for you.