The results are in, and you've helped us do it for a 2nd year in a row! Not only did you vote Evolve Insurance Agency as Best of Venice 2022 in the Insurance Agency category, but you also voted David Kronk Jr as Best of Venice 2022 in the Insurance Agent category! That makes 2 years in a row you've voted us as Best of Venice in BOTH categories!!!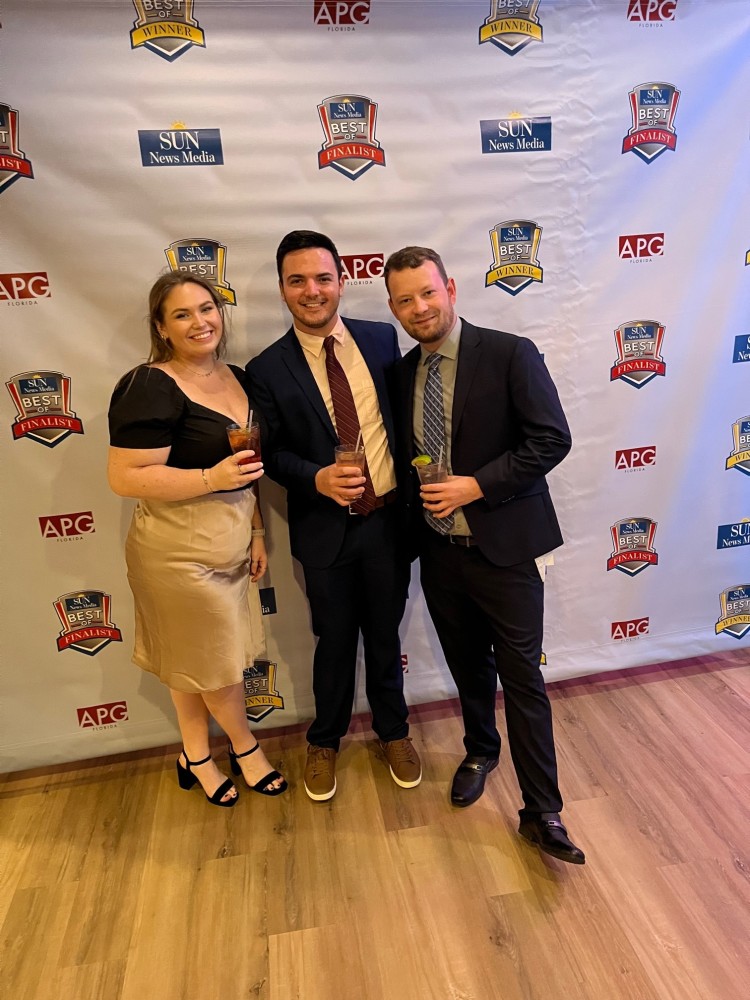 Once a year, the local Venice Gondolier newspaper gives the community a chance to make their voices and opinions heard, and cast their votes for who they think are the communities best businesses in various different categories. From the best financial advisor, to the best insurance agency, to the best pest control company, it's a true honor to be recognized by the locals in what has become an annual tradition for over 2 decades now.
RELATED: Sights of the Best of Venice 2022, The Venice Gondolier
We know it's been a challenging year for everyone. With the barrage of rate increases, the endless notices of Non-Renewals, the seemingly neverending reports of carriers going out of business, and not to mention the scarring Hurricane Ian left and continues to leave on our customers and community - there are simply not enough words to express how truly grateful I am that you've chosen to stick by us as your insurance agency, and even more thankful I am that you took time out of your day to vote for us. I sincerely appreciate your belief in us and I want you to know that we won't let you down. We'll continue to be here to help you navigate the insurance waters, no matter how rough the seas get.
Once again - Thank you, thank you, THANK YOU!!! :-)
David Kronk Jr.
Owner, Evolve Insurance Agency
RELATED: Evolve Insurance Agency's Award Wall Grows! Voted "Best Homeowners Insurance Agency of Florida for 2022"!