SR 22
Venice, Florida SR-22 and FR-44 Insurance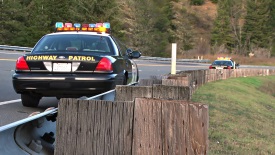 SR-22 and FR-44 Insurance in Florida can be confusing and stressful to deal with so be sure to discuss with us the questions you have.
An SR-22 or FR-44 is not actually insurance, but rather a certification, or a filing, that an auto insurer files to vouch for a risky driver. It's a way to verify insurance coverage is in force with the required liability coverage limits for drivers who have been ordered to obtain this by a judge.
Typically, drivers with these stipulations see higher auto insurance rates than those who don't. This is usually because of the extenuating circumstances behind why the filing is needed, not the actual filing itself.
Also, keep in mind that an SR-22 or FR-44 insurance filing in Florida is for a set period of time, typically no more than 3 years and can be removed after the specified time. If you currently have an SR-22 or FR-44 insurance filing and you want to have your rate reviewed, no need to worry. As long as you maintain continuous coverage throughout your reqirement period, you are allowed to freely switch carriers for savings even if you are midway in the requirement timeline.
SR-22 or FR-44 Insurance in Venice, Florida
Every SR-22 or FR-44 insurance filing is different. Sometimes it can be required due to being involved in an accident and not having proper insurance in place at the time of the accident. Other times it can be due to a DUI or DWI. Typical reasons you may be requried to carry a special insurance filing known as SR-22 or FR-44 may include:
DUI or DWI
Too many points or tickets on your driving record in a short period of time.
Being involved in an accident without proper insurance in place.
Stipulation required to reinstate or renew your drivers license which may have been revoked, suspended, or cancelled.
We understand the situation that has lead to you needing an SR-22 or FR-44 filing is is stressful enough to deal with and we know the cost of your insurance is likely one of many additional expenses as a result. We strive to make this necessary process as smooth for you as possible, while also providing you with the best rate available! Give us a call today at 941-244-2760 to discuss your needs, and you'll be glad you did.