Manufactured / Mobile Home
Venice, Florida Mobile Home Insurance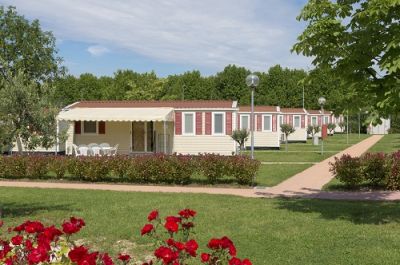 At Evolve Insurance Agency, we can assist you in finding the right coverage for an affordable price for your Florida mobile home or manufactured home insurance. Many times a mobile home is a more affordable way to become a homeowner and you'll need similar coverage that a homeowner would need. And many times you will come to dicsover it's difficult in obtaining insurance for these types of homes. Thats where Evolve Insurance Agency can help; we have embraced this niche market and have partnered with many insurance carriers more than willing and happy to insure your beautiful home and provide you with some peace of mind.
When purchasing a mobile home, you may not be aware that it requires different types of coverage than a normal homeowners policy. These manufactured homes have special requirements due to the transportability and nature of construction. One key difference in manufactured home insurance is the way attached strcutres are covered (such as a Carport or Lanai); some companies provide all-inclusive coverage for these structures, and others provide a la carte coverage for these structures. Our professionals at Evolve Insurance Agency can find the right options to cover your mobile home assets and liabilities and explain your coverage options to you in a way you can leave with an understanding of your insurance, and not a mind full of questions.
Mobile Home Coverage options in Venice, Florida
Building Coverage
Coverage for attached structures (such as Carports, Sheds, Florida Rooms, etc.)
Personal Property
Protection from fire, theft, vandalism, interior water damage, and acts of god (including Wind, Hurricane, and Hail)
Optional Flood Insurance coverage
Personal liability
Accidental damage
Loss of use
Varying deductible choices
And many others ...
We pride ourselves in customer service and the ability to proivde a great rate for excellent coverage. Just contact us today at (941) 244-2760 to find your next Florida mobile home or manufactured home insurance policy. We service mobile home insurance policies in Venice, Florida including the Englewood, Nokomis, North Port, Port Charlotte, and Sarasota areas.