Business Owners Policy (BOP)
Venice, Florida Business Owners Policy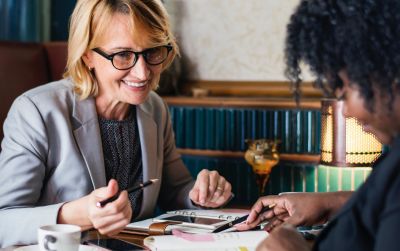 At Evolve Insurance Agency, we provide comprehensive Business Owners Policy (BOP) insurance to many businesses in Venice and throughout the state of Florida. A BOP combines all different coverages into one policy to protect your small to medium-size business assets.
We can tailor a package to fit the needs of your industry. Many industries have specialized packages for their business owners policies. At Evolve Insurance Agency, we can evaluate the needs of your industry and give a customized option that covers your needs and is specific to your industry.
Business Owners Poli>cies in Venice, Florida include:
Property coverage - protecting your building and contents that are owned by the company.
Liability protection - covering the company's products or operations that may result in the damage or injury to another.
Business Interruption - this protects your company from fire or other accident that may result in loss of income or operation of the company.
Other coverages - may include equipment breakdown, crime, liability, signage
Some of the Eligible Business Types include:
Accounting Offices, Financial Offices, Bookeeping Services
Attorneys
Bakery
Barber, Beauty Shop, Hair Salon
Clothing Stores
Dental Labratory
Dentists
Engineers and Arhcitects
Florists
Furniture Store
Hardware or Gardening Store
Health or Natural Food Store
Hobby or Craft Store
Home Furnishing Store
Ice Cream Shops, Yogurt Shops, Deli / Sandwhich Shops
Mail Box or Pakcaging Stores
Nail Salons
Pet Store
Physicians
Print Shops and Copying or Duplicating Services
Real Estate Agents
Tailoring and Dressmaking
Title Agencies
Toy Store
Veternarians & Pet Hospitals
AND MANY MANY MORE. Call us about your type of business today!
Keep in mind also that you need separate coverage for your commercial auto, workers compensation and umbrella coverage. Let someone from our commercial team find the right coverage for you and your business today. Contact us to find out more about Business Owners policies in Venice Florida including the Englewood, Nokomis, North Port, Port Charlotte, and Sarasota areas.